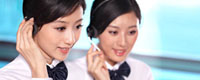 Name: Maggie
Tel: 15155160607
Mobile: +86 13788948880
E-mail: info@yearmag.com
Add: High-tech Development Zone, Hefei, Anhui
Skype: gloresource
WeChat: +86 15155160607
whatsapp: +86 13788948880
QQ: 84440335@qq.com





YEARMAG® is professionally providing end-to-end solutions for liquid and paste processing and packaging. With abundant experience and up-to-date technology in food equipments, YEARMAG® machines are well recognized in domestic. To let more people accessible to our machines, we are expanding our sales to international market with self-independent export right.

Our automated fillers are designed to provide customers with an efficient solution to fulfill bottle filling job. The pumps on our automatic filling machines are food grade stainless steel with self priming feeding function, and users can choose an automatic model or manual model to fill different heights of bottle with adjustable filling head and filling speed.

YEARMAG® automatic filling machines include a convenient keyboard and screen. Real-time production information is featured here, such as the number of bottles filled and the production rate in bottles per minute. Settings can be changed and saved with ease, and filling programs can be stored for future use. You will find our automated bottle filling machine suitable for your filling lines.

Our automatic filling machines are widely used in the food and beverage industry, pharmaceutical industry, chemical industry, e-liquid industry, and many more. In addition, YEARMAG® automatic fillers are particularly well suited for filling honey, peanut butters, essential oils and other applications.